NetKnights works actively in the open source community and supports different German open source events. We are member of OSB-Alliance the the "IT-Netzwerk" in Kassel.
Partners
Moreover we maintain an active strong network of partners in development, integration, hosting and technology.

IT-Schmid GmbH & Co. KG
Integration
IT-Schmid is an IT service provider for Open Source from the Allgäu. They support customers in the development of individual solutions around and with Open Source. For example, IT-Schmid successfully uses privacyIDEA together with the privacyIDEA SAML Plugin at an internationally operating research and space organization.
NetKnights: IT-Security ~ Two Factor Authentication ~ Encryption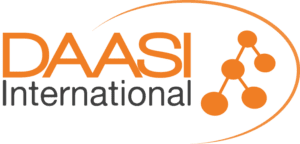 DAASI International
Development and Integration
DAASI International is a service provider for Federated Identity & Access Management (FIM/IAM) based on open source software and is one of the leading providers in Europe in this field.
Founded in 2000, the IAM experts from Tübingen, Germany have many years of experience, especially in the areas of identity management, federated single sign-on (SSO) and directory service technologies.
In addition to renowned IAM solutions and a comprehensive range of services, from consulting and development to support and training, DAASI International also offers in-house developed products such as didmos, a modular open-source IAM framework. DAASI International successfully implemented privacyIDEA into didmos and into the IAM features of Crust (an open-source CRM system and unified work platform) and will sustainably support the privacyIDEA module for Shibboleth as well.
NetKnights: IT-Security ~ Two Factor Authentication ~ Encryption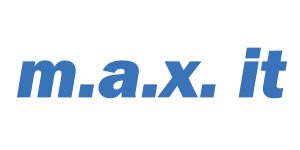 m.a.x. it
Integration and hosting
NetKnights: IT-Security ~ Two Factor Authentication ~ Encryption

BNC Business Network Communications AG
Integration
Founded in 1998, BNC Business Network Communications AG is a major Swiss IT infrastructure service provider with over 70 employees based in Bern, Zurich and Lausanne. BNC designs, implements and manages custom solutions and services in the areas of Networks, Security and Cloud & Data Center.
BNC consults for and supports medium to large-sized enterprises and organisations and other IT service providers. Their Professional, Support and Managed Services enable them to not just keep up with the rapid pace of technological progress but actually realise a competitive advantage.
NetKnights: IT-Security ~ Two Factor Authentication ~ Encryption

bytemine GmbH
Development and Integration
Bytemine is a manufacture of individual software development and an infrastructure service provider. They are explicitly concentrating on open source technologies and provide optional two factor authentication using privacyIDEA for the hosted systems of their customers. Bytemine developed privacyIDEA plugins for several products like bytemine idb, OpenVPN4UCS, RequestTracker or Zarafa WebApp. They are using privacyIDEA two factor authentication in their hybrid cloud scenarios.
Bytemine monitors privacyIDEA installations using Icinga and they are involved in the development of the privacyIDEA Icinga checks.
NetKnights: IT-Security ~ Two Factor Authentication ~ Encryption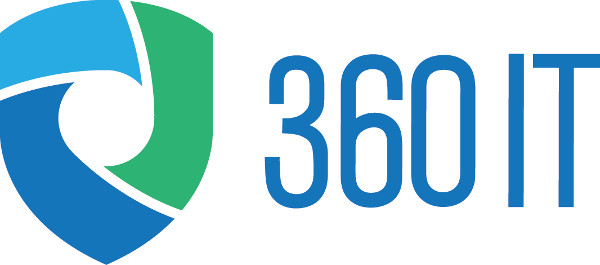 360IT
Integration
360IT is a Belgian based ICT solutions provider. They are located near Ghent.
360IT is specialized in high availability, datacenter and security solutions. The provide setup, integration and support for PrivacyIDEA in your environment.
NetKnights: IT-Security ~ Two Factor Authentication ~ Encryption

Axiad IDS, Inc.
Hosting
Axiad IDS is a Trusted Identity solutions provider for enterprise, government and financial organizations. Axiad was founded by industry experts with extensive backgrounds in developing, deploying, and managing identity and access management solutions.
Axiad IDS works closely with NetKnights and is actively participating the in the privacyIDEA open source project, which is one component of the Axiad ID Cloud. Axiad ID Cloud is a hosted cloud service providing a modular identity solutions platform for users, systems, and devices. Axiad ID Cloud provides SmartCard, PKI and OTP based credential management and flexible authentication services in the cloud allowing organizations to cost-effectively implement and manage a mix of user credentials. With Axiad ID Cloud, organizations can trust identities from employees, contractors, partners and customers; trust their infrastructure, and grow their business.
NetKnights: IT-Security ~ Two Factor Authentication ~ Encryption

Nitrokey UG
Techonology and Development
Nitrokey is located in Berlin and provides different USB keys for authenticatino and encryption. The Nitrokey Pro is based on the GnuPG smartcard. Nitrokey sticks to open source software, firmware and open hardware.
Togeather we are working on the integration of the Nitrokeys into privacyIDEA which can be used as the central 2FA management system. Thus the Nitrokey provides an open, transparent and trustworthy authentication hardware managed with the open source authentication system privacyIDEA.
NetKnights: IT-Security ~ Two Factor Authentication ~ Encryption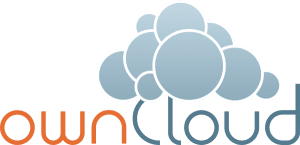 ownCloud GmbH
Technology
Organizations that must share confidential data internally and externally rely on the On-Premises Solution from ownCloud - the open platform for better productivity and security within digital collaboration. It enables users to access data no matter where it is stored or which device is used. Only ownCloud gives organizations the visibility and control required to manage sensitive data, preserve business processes and integrate with existing compliant infrastructures while offering users the modern collaboration experience they demand.
privacyIDEA is the sensible enhancement to ownCloud to protect access to sensitive data with a trustworthy Two-Factor-Authentication. ownCloud and NetKnights continously improve the integration of privacyIDEA into ownCloud. Both are working togeather on the Authentication API of ownCloud, to provide a flexible and secure integration of third party authentication systems like privacyIDEA.
NetKnights: IT-Security ~ Two Factor Authentication ~ Encryption

Univention GmbH
Technology
NetKnights GmbH offers a module for two-factor authentication on the UCS SAML Identity Provider for the Univention Corporate Server. This can be quickly installed via the Univention AppCenter. The user can thus easily extend SSO by adding a second factor. Univention and NetKnights also work closely together in projects on the topics of SAML and 2FA.
NetKnights: IT-Security ~ Two Factor Authentication ~ Encryption

Jethro Ltd
Distributor / Integrator
JETHRO Limited (JETHRO) is a software solution and integration services provider in the Banking, Financial services, and Insurance (BFSI) verticals. JETHRO has been enabling Banks and Financial organisations to meet their business objectives in a secure and cost-effective manner. JETHRO is positioned to enabling various organisation to meet their security requirement through PrivacyIDEA solution for credential managements. PrivacyIDEA integration solution is tailored to cover Operating Systems, Core Banking Systems for internal and external users transaction level authentication thereby assuring businesses on non-repudiation of system based activities.
JETHRO is the distributor and integrator of PrivacyIDEA in Africa for various organisation and has successfully integrated PrivacyIDEA to the world leading banking platforms.
NetKnights: IT-Security ~ Two Factor Authentication ~ Encryption

Computer Port IT Solutions
Distributor
Computer Port IT Solutions is an End to End IT Infrastructure Solutions Provider with deep knowledge in Virtualization, Private/Hybrid Clouds Implementation, Security Solutions.
Computer Port has also been recognized as Asia Pacific Community Champion for OpenNebula and has been
listed as one among the 9 Companies in Professional Implementation Companies of oVirt.
Computer Port IT Solutions is the distributor for privacyIDEA in India and it has been implemented to an Indian MNC.
NetKnights: IT-Security ~ Two Factor Authentication ~ Encryption